ELECTRIC CARS FOR BIG CHILDREN
Published : 2021-04-29 10:34:17
Categories : Kids Battery Cars
THE MOST RECOMMENDED ELECTRIC CARS FOR BIG CHILDREN
Have you heard of electric cars for big kids? These models are adapted to slightly older children, up to 9 or 10 years old, and have much more power, since they have 12v and 24v batteries , so they can go a little faster than cars for young children .
In this article we present the battery cars for older children ; They are very original models, with incredible extras and that offer long afternoons of play and lots of fun with the family and friends.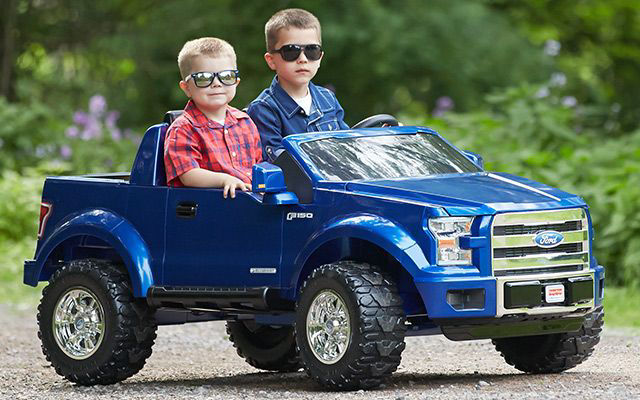 BUY CHILDREN'S ELECTRIC CARS
In our online store you can find all the models that we show you on our blog , there are many perfect options for all boys and girls; If you are looking for one for your older children, you can opt for two-seater electric cars for children , since they are very resistant and have very entertaining extras. In addition, all of them have a seat belt so that your children are protected at all times.
It is important to note that these children's vehicles have all the certificates required by the European Union toy regulations , and have been reviewed by specialized mechanics, who fine-tune each model to ensure its perfect operation.
ELECTRIC CAR MODELS FOR BIG CHILDREN
This exclusive model is ideal for older children up to 8 years old ; it has two seats and has a 24v 7 amp battery; It has an official Land Rover license and luxury extras such as leather seat finishes, very resistant EVA rubber wheels, 4-wheel suspension, LED lights and door openers, as well as real starter sounds, FM radio, key USB and bluetooth. Like all electric cars for two-seated children, it also has a seat belt and a remote control for parents. It is one of the best-selling and best-rated models!

This children's electric car is an extraordinary 4X4 model ; recommended for boys and girls ages 8-9 ; It is very resistant and can circulate on any type of terrain thanks to the robustness of its wheels, made of EVA rubber; In addition, it has two 7-amp 12v batteries , which provides it with more power. It is possible to choose its traction (2 or 4 wheels), and it has 2 seats lined in leatherette. The accessories of this model are fully functional; It has a real key with start-up sounds, jack connection for MP3, USB, SD card and FM radio, Bluetooth, steering wheel with horn and sounds, LED lights, opening of doors with openable boot and folding mirrors. It has a seat belt and remote control for parents.
A perfect model of battery cars for children up to 9 years old, due to its robustness and resistance; made with high quality materials and adapted to all types of terrain, with two 24v motors and 55 watts each. Perfect for families who often go on excursions to the countryside or the mountains with their children. This toy provides a different way to walk and have fun! Its wheels are made of rubber, so they are rough and robust. Children have a great time listening to their own music , through a USB; In addition, it has LED lights, a light control panel, functional doors that can be opened, and leatherette seats. This robust car for children has a seat belt and remote control for parents.
Children's electric cars are an ideal toy for going out for a family walk ; With them, older children can enjoy driving their own stroller and feel that they are like their moms and dads. It's an amazing and fun experience… Every kid would like to have one of our two-seat electric toddler cars! Now your children can improve their play moments in a different and very original way. Buy today in our online store and give your children an unforgettable gift!
Share this content