BLACK FRIDAY 2021 IN TOYS FOR KIDS
Published : 2021-08-19 15:44:43
Categories : Elastic beds , Kids Battery Cars , Slides for boys and girls
BLACK FRIDAY 2021 IN TOYS FOR KIDS
At ATAA Cars we continue to prepare one of the most anticipated celebrations of the year ... The fantastic Black Friday 2021 in toys for children! Discover the funniest toys such as electric cars for children, battery-powered motorcycles for children, children's trampolines, and much more. In this article we bring you some of the products with the best offers on the next Black Friday, which is celebrated on NOVEMBER 26, 2021 .
Discover the best toys for boys and girls at unbeatable prices during the next Black Friday 2021! In this article we tell you the benefits of buying in our online store during this holiday. You cannot miss the GREAT OPPORTUNITY to surprise your children with a super original gift such as a children's electric car, a children's trampoline or an electric motorcycle for children ... This year discover the best offers in toys on our website!
TAKE ADVANTAGE OF THE 2021 BLACK FRIDAY OFFERS ON ATAA CARS CHILDREN'S TOYS
If you're wondering why shopping on Black Friday is such a good idea , the answer is simple: INCREDIBLE DEALS ON TOYS FOR KIDS! This festival celebrates the beginning of the most beautiful time of the year; Christmas. At the gates of this precious tradition, there is a phenomenon that happens only once a year ; Black Friday brings real opportunities to get the best toys and children's products at very low prices and affordable for all families.
Discover some of the most popular toys for children of 2021 and mark the date on your calendar ( NOVEMBER 26, 2021 ). Here are some of the most popular products for children and explain why they are so special ... Make an incredible gift to your children during Black Friday 2021!
BUY THE MOST ORIGINAL KIDS TOYS IN OUR ONLINE STORE
The star product of our online store is electric children's cars! They are vehicles for children that operate on a 6v, 12v or 24v battery ; They are extraordinary because they present designs very similar to real cars. Boys and girls feel like real drivers in their children's cars and have a great time discovering its extras and functions. These strollers have a seat belt, parental control , LED lights in the headlights, pre-installed music, real start sounds, 4-wheel suspension, EVA rubber wheels, leather seats, door openers, MP3 player, USB, SD card reader, Jack to connect the mobile and much more ... This Black Friday 2021 buy a children's electric car for your child and surprise him thanks to the great offers available on our website during NOVEMBER 26, 2021!
If your son or daughter are little bikers ... On our website you will find the best battery-powered children's motorcycles with extraordinary discounts on Black Friday! These very original two-wheeled children's vehicles also work with a 6v, 12v or 24v battery , they are usually robust and very resistant; They have powerful motors and great stability (they have 3 wheels or have rear support wheels). They are a great charm for the little ones, since they have LED lights, pre-installed music, USB / SD and Jack connection ; in addition, they also have suspension and gears. They are electric motorcycles for children with many surprises like real starting sounds ... And boys and girls love to drive them and feel the wind in their hair!
The little ones in the house love doing fun and entertaining activities ... So when you buy them their first trampoline they will just want to jump, jump and jump! If you take advantage of the Black Friday 2021 offers on children's toys in our online store , you can buy our beautiful and resistant trampolines for children at very attractive prices. These trampolines for boys and girls have all the safety measures such as a safety net with a safety zipper, its entire structure is padded and the mesh is VERY elastic and waterproof, so your children can jump outside and inside the house without trouble. This is one of the funniest toys for boys and girls !
Do you want to discover all our products for boys and girls? We invite you to discover them in our online store; You will find such fun toys as children's wooden kitchens, children's slides, baby play blankets, children's pedal vehicles, children's trucks, children's tractors ... and much more!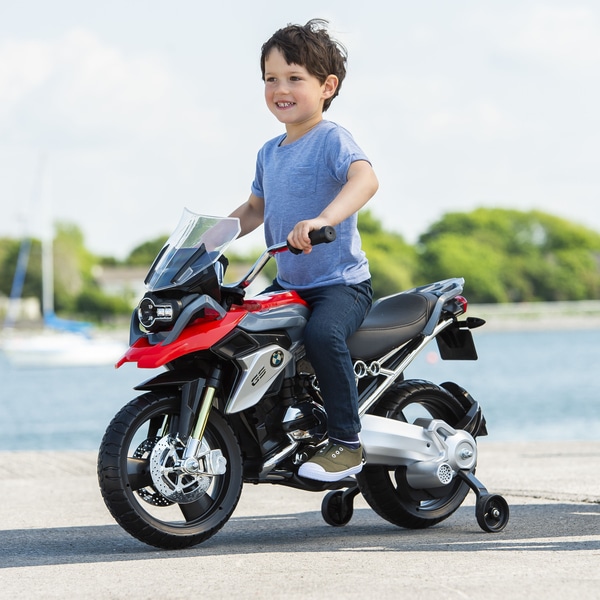 This year, take advantage of our super offers on Black Friday 2021 on toys for children and buy cutting-edge toys in our online store , made with resistant and high-quality materials. It is a great opportunity to get your children's favorite products at unbeatable prices!
Share this content